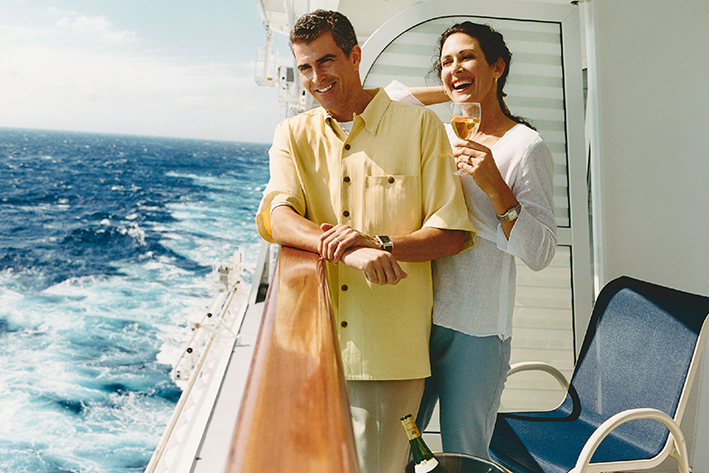 ---
What to Expect: Increased Sailing Safety
---
What to expect: increased sailing safety
Cruising can be considered one of the safest forms of travel available due to the stringent regulations and parameters cruise ships have to constantly abide by both for the safety of travellers and the onboard crew. This considered, cruise ships are reviewing their safety procedures to assure an overall improvement in onboard safety, while also focusing on increasing health and safety training across the entire crew, especially focused around cleanliness and passenger health. Addressing this topic, we've put together two articles looking into all the steps of this process both at embarkation, onboard and when arranging the sailing before departure.
Embarkation
Enhanced health screenings and terminal sanitization
Embarkation ports are undergoing more meticulous and frequent cleaning of terminals including areas that may have not been considered for regular cleaning before, such as handrails, security scanning areas and even door handles. Standards, in order to travel, are also higher accompanied by declarations of current virus-related health conditions and measuring passengers' temperature before boarding, focusing on protecting the entire ship.
Onboard
Elevated sanitation and cleaning standards onboard
Once onboard the same enhanced sanitisation procedures are followed, covering more detailed areas and parts of the ship, while also assuring these are carried out more often. The overall standard of cleaning has also been reviewed, focused introducing more effective products and tools that are guaranteed to eliminate more types of germs and bacteria, assuring increased protection onboard.
Sanitiser everywhere
Passengers are strongly advised to wash their hands more frequently however, an additional precaution is that of taking advantage of the hand sanitisers placed onboard. The number of gel dispensers present on cruise ships has increased and they are available in more locations across the ship, on top of the most obvious ones such as dining areas and closed spaces.
Enhanced food and water safety onboard
Another key focus area cruise ships are targeting, for an improved experience is the additional safety of food and water onboard. Whilst standards for keeping food and potable water free from any sort of risk is already high, these procedures are being reviewed in order to deliver better quality and provide an even safer experience, especially considering buffet environments and sometimes crowded open bars. Increasing the number of staff dedicated to these areas, assuring more replacements of cutlery and glasses, and reducing to the minimum the areas passengers have access to, so crew members can take care of focusing on cleanliness and maintaining a high sanitisation standard everywhere, are only a few.
Rest assured Cruise Lines are doing everything they can to make your health and safety onboard is a number one priority. The attention to this matter is being addressed in a very meticulous and attentive manner, where cruise lines are involving both health specialist and medics in the process to assure guaranteed results.