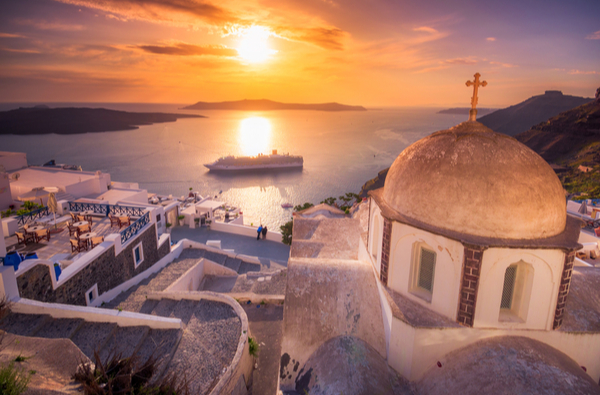 ---
What is a Future Cruise Credit?
---
Have a Future Cruise Credit but not sure what you can use it towards and how much it's worth? Get your top questions answered, then contact a MyFCC expert for personalised planning and booking consultation, to help you make the most of your brand new benefit!
What is a future cruise credit?
A Future Cruise Credit is essentially a voucher for future travel issued by your Cruise Line. It has a monetary amount associated with it, and it is provided instead of a refund. It works like a store credit from a Cruise Line, so it can be redeemable towards a cruise fare of a future booking. With each cruise line's form of credit comes its own terms and stipulations on when and how to use it. It is important to remember that a Future Cruise Credit is always issued under the passenger name, is not transferable and cannot be gifted.
How is my Future Cruise Credit calculated?
Exactly how much your Future Cruise Credit will be can vary. Sometimes, it might be for the entire cost of your cruise. Occasionally, it might even be for more than the price you paid. If a cruise is cancelled at the last minute, for example, a Cruise Line might offer a 200% Future Cruise Credit to compensate for the disruption.
Note, this is not the total amount paid for your cruise as that would have included taxes and possibly prepaid gratuities. The Future Cruise Credit is solely equal to your cruise fare.
What if I had add-ons booked with my cruise such as spa treatments, shore excursions included with my original cruise?
The amount of Future Cruise Credit that a cruise passenger qualifies for is calculated on the base fare that you paid, less any taxes, fees, upgrades, additional purchases such as shore excursions and spa treatments, or add-ons such as drinks packages and WIFI. That said, different Cruise Lines have different procedures, but your cruise line may refund you those add-ons separately, in the same form of payment you paid (i.e. cash or card). In other cases, if the additional elements came in conjunction to a specific offer, we can work with you to find a cruise that features those add-ons as part of the cruise fare, but will not be able to apply your Future Cruise Credit towards the payment of those elements individually.
How do I receive a future cruise credit?
Future Cruise Credits are issued by the Cruise Lines for various reasons. Future Cruise Credit is almost always a compensation due to a cancelled, interrupted or rebooked cruise. Right now, many people are receiving Future Cruise Credits because the cruise they were supposed to sail on was cancelled due to unprecedented circumstances.
What happens if there is a difference between the price of the cruise I am looking to book and the value of my Future Cruise Credit?
It is most likely that when you book a new cruise using your Future Cruise Credit, you will find it difficult to find something that is priced exactly the same. If the price of the new cruise booked is lower than the value of the Future Cruise Credit, then the regulations will vary depending on the cruise line. In some cases, a good way to be sure to redeem the full amount is to consider a cabin upgrade, book an ocean view instead of an inside cabin or treat yourself to a balcony instead of an ocean view stateroom. In other cases, if your credit exceeds the total cruise fare, you're looking at booking, the difference will be re-issued to you in the form of a new Future Cruise Credit.
To confirm the terms related to your specific credit, we recommend you speak to one of our experienced Future Cruise Credit team members here at MyFCC.