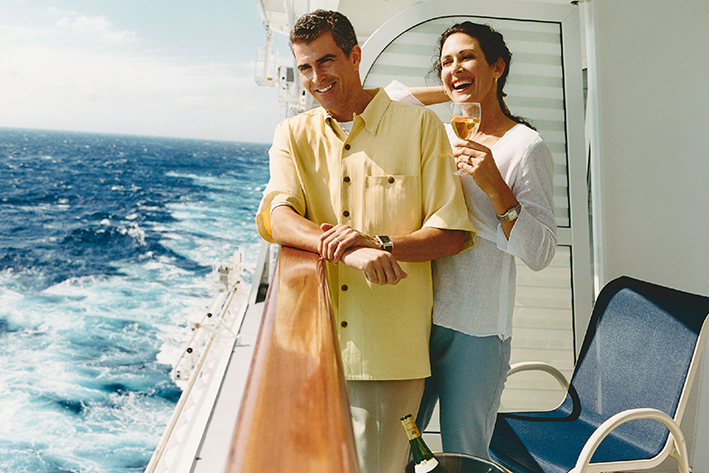 ---
Ways to maximise your Future Cruise Credit
---
Maximise your Future Cruise Credit
If you have a Future Cruise Credit because your cruise holiday was cancelled and are not sure how to make the most of it, you've come to the right place! When redeeming your Future Cruise Credit, you might find the value of the cruise you're looking to book is lower than your credit, so we've identified 3 ways to help you make the most of yours.
Flexible transfer policies, exclusive offers and no cancellation fees, are just a few perks cruise lines are giving their members when booking their cruise. Read our secret tips on how to maximise your FCC, making the most of everything the cruise lines are offering. Knowledge is power and you could be able to treat yourself to the Suite life with our advice,
1. Upgrade your Cabin
If you are looking to sail on a similar voyage or itinerary that you were set to sail on, the best way to use your FCC is to upgrade your experience and level of comfort and "buy up the ship". Use your enhanced credit to move to a higher stateroom category - move from an inside or ocean view stateroom to a balcony or suite level category. Move from a balcony to a speciality level stateroom with greater amenities, including access to the spa, exclusive speciality dining or concierge-level services.
You were booked on a Northern Europe cruise in May 2020 that was cancelled. Here are some great opportunities in 2021 to redeem your Future Cruise Credit towards, with a similar sailing, in a similar time frame.
2. Cruise Longer & To More Exotic Destinations
Another way to maximise your Future Cruise Credit is to take a look at more exotic destinations or longer sailings. Maybe there is a destination you've dreamed about visiting – perhaps you can turn your cancelled domestic cruise into a bucket list trip of a lifetime. On the other hand, instead of a short sampler type cruise, you can now extend to a full week experience with more beautiful ports to visit and time to relax.
3. Take two!
Maybe you want to take two (or more)! Some cruise lines will allow you to apply your Future Cruise Credit towards multiple voyages. Some will allow you to pay for the second person in your stateroom with your own credit, as long as you have an adequate amount. If you already have a future cruise booked, other cruise lines may allow you to use your Future Cruise Credit towards booking a second stateroom for your friends or family so they can join you on your next amazing cruise adventure.
Each cruise guest's circumstances surrounding how they received their future cruise credit are different – just like how each client's choice of how to use their Future Cruise Credit is unique. There is no one-size-fits-all and redemption can be complicated.

There are a host of possibilities and some wonderful opportunities, and here at my Future Cruise Credit, we are here to provide expert guidance on how to best maximize your benefits, working with you to ensure the next cruise you take is the perfect voyage for you.