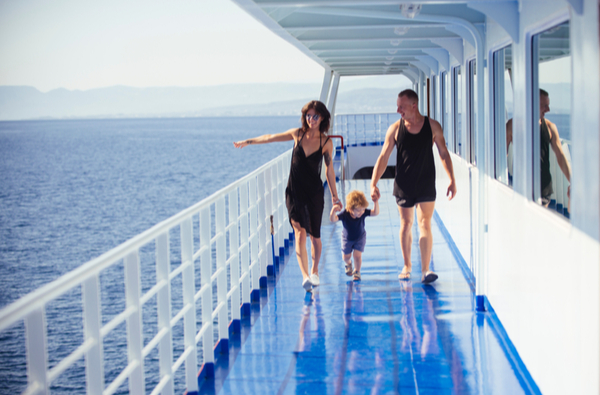 ---
Purchasing a cruise credit onboard
---
Purchasing a cruise credit onboard
Have a Future Cruise Credit that you purchased onboard, but you're not sure what it is, nor what you can use it towards?
Among the various types of Future Cruise Credit, some Cruise Lines offer a future cruise credit which can be purchased onboard. This is offered either in the form of an open certificate, or credit redeemable towards a specific booking for a future cruise. The special part is whatever offer you were given it was most likely unique and will not be available to anyone else, it's a great benefit to have and you can really leverage it to make your next cruise even more magical. Upgrading your cabin, paying off the balance of an existing cruise booking, extending the holiday to more guests are all options depending on the Cruise Line you booked with and how well you negotiated your way through!
Take advantage whilst on board as there are some terrific savings, low deposits, freebies and upgrades to be given out. You can enjoy a variety of incentives including reduced deposits, onboard credits, automatic upgrades to a higher cabin category and so much more.
What if I don't know where I want to go yet?
If you're unsure of your future cruise plans, purchasing a Future Cruise Credit onboard is a great idea. You can take advantage of this exclusive onboard program even without confirming a specific itinerary and still securing all the bonuses, extras and luxuries available to you at the time!
Helpful tips to know about a Future cruise credit purchased onboard
Pay attention to the expiration date of your future cruise credit. There are usually rules about when you must use the Future Cruise Credit before a certain date.
Cruise lines usually break down a Future Cruise Credit to be applied per guest, and not based on who paid for someone.
Be sure to read the cruise line's fine print when and how a future cruise credit may be applied.
MyFCC can help you understand everything you need to know about your Future Cruise Credit, so you can make the most of it!
Give us a call and let one of our experts guide you through the process, show you all the sailings, itineraries, offers and promotions you have access to and we'll be sure not to miss a thing!