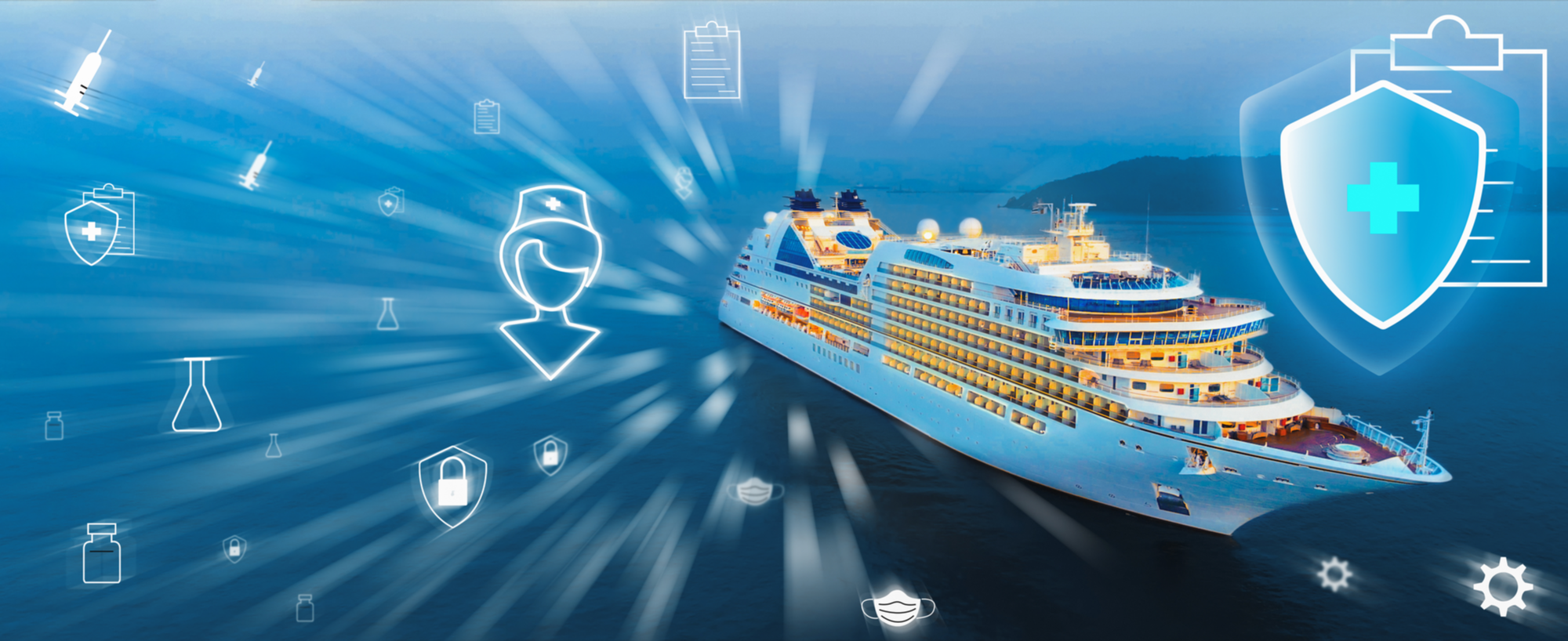 ---
LIVE: Testing the onboard cruise experience following COVID measures
---
MSC the first cruise to sail from Southampton on a British coastal voyage. How was safety handled onboard?  
With all the changes that have affected the way we travel, work, and even wine & dine around the world, in the last 15 months, going back to cruising is for some a complete relief, and for others, an experience perceived too different from normality to be able to enjoy at this time.  
Last week, our team set sail onboard MSC Virtuosa, the first cruise to leave Southampton set to sail around the British coast. We took this as an excellent opportunity to bring back first-hand experience around the onboard procedures and hygiene promises we've been hearing and reading about from the cruise lines. 
Are buffets still served? Are you allowed in the theatre? Is cruising still as enjoyable? Do I have to wear a mask all the time – and what can I no longer do? These are only some of the thousands of questions our cruise-loving customers have been asking us, so we decided to detail what we found onboard and bring back our knowledge to exterminate a few myths and bring some clarity to this fantastic alternative of getting away without leaving the country.  
Our experience onboard MSC during COVID 
Cutting edge technology and in-room features  
A very delightful welcoming on board started with a small touch of extra care in the cabin, where sterilised remote controls & masks were placed in closed envelopes in the room, with a 'SANITISED' symbol displayed on the sealed packaging. At the entrance of the stateroom Zoe was waiting – an ultra-tech Alexa-style cruise companion & assistant. A computer device smartly programmed to answer questions, provide daily activity information and guidance on how to navigate the ship with deck-by-deck details.  
To facilitate contact tracking in case of onboard contagion, digital wristbands are provided and must be worn at all times. These are activated to allow for smooth exposure mapping measures in case of an unprecedented outbreak – allowing for crew to instantaneously identify and swiftly isolate anyone in proximity of an affected area. Fast & efficient.  
Entertainment; cinemas, theatres & activities  
Overall, nothing seemed too different on the entertainment front. Less overall ship capacity meant the reduced theatre & cinema capacity was not as striking as could be expected. Seats are separated by appropriate signage to allow for safe social distancing and shows, entertainment and kids clubs are all available by reservation at no extra charge. A pleasant surprise was that some areas were closed for quick breaks to allow for full sanitation of smaller areas, although no one had left nor embarked the ship since leaving Southampton. This assures for extra safety regardless of the already attentive onboard safety. 
Restaurants, bars & lounges 
MSC has adopted new measures for ordering, delivering, consuming and paying for food and beverage services.  
Social distancing is adapted at all times including seating layouts and buffet disposition. Exclusive sanitary hand washing basins (on top of hand sanitiser stations) are available before entering dining areas for extra cleanliness, menus have been replaced with QR codes, and drinks can be ordered at the table.  
Whether you're dining in a specialty restaurant or ready to enjoy the buffet on deck 15, the staff serve everything. The 'served buffet' concept was definetly completely new to everyone but appeared well organised and cleaner overall. Staff plated & served food while also keeping food stations tidy and always replenished.   
Spas, gyms, pools & outdoor areas 
All open decks, spas and gyms are accessible alongside pools, whirlpools and sunbeds (although the weather wasn't quite like the Caribbean) – separated in clusters, with reduced occupancy, and are sanitised both after use during the day, while deeper cleansing is carried out overnight.  
Enhanced well equipped medical services & highly qualified staff 
Daily contactless temperature checks are carried out to both guests and crew, and plenty of hand sanitiser stations are available throughout the ship.  
Crew members follow thorough handwashing practices and wear protective equipment including face masks and gloves all the time. The onboard Medical Centre is fully equipped with COVID-19 testing equipment and a comprehensive response plan is in place inclusive of agreements with local authorities and rooms dedicated to isolation procedures are set up onboard too.  
Out of the 6,300 full guest capacity of MSC Virtuosa, only under 1000 guests were boarded, making passengers feel extra comfortable with an exclusive feeling of secluded privacy onboard an immense floating oasis of entertainment and well-deserved relaxation. 
Is this the beginning of a new cruise era that will lead to the demand for more private experiences, and the desire to embrace the peacefulness & seclusion currently available onboard?
Can I use my Future Cruise Credit on a coastal cruise?
Do you have a Future Cruise Credit Note? Book your next cruise now and receive additional bonuses including hotel & activities credits, plus combine your FCC with an additional promotion to get extra benefits on your next local or worldwide cruise. To register your Future Cruise Credit for extra bonuses and get free expert advice and support simply visit myfuturecruisecredit.com now.