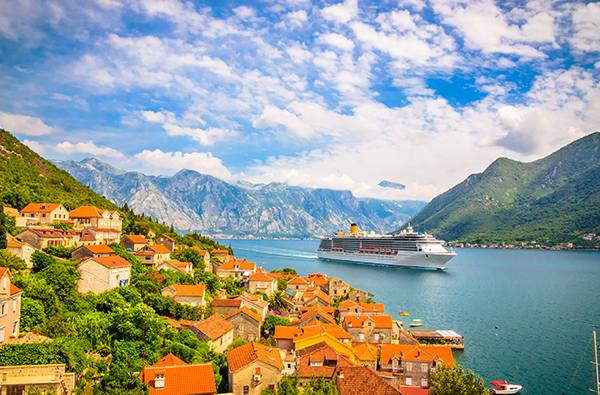 ---
How cruise lines have adapted in order to start sailing
---
How cruising has changed? 
Resuming sailing just like any other form of travel right now seemed impossible a few months ago – especially for cruise lines with the bad press first outbreaks carried out at the beginning of the pandemic. Now, the situation seems to have taken a spin.  
While travelling locally has started in a lot of countries and travelling abroad is a big taboo, cruising seems the new way to be able to unlock a dream holiday inclusive of accommodation, dinning., entertainment, shows, pools, spas and a bit of everything you might have thought or planned of doing on holiday.  
So, we're starting to see local cruises, small European coast sailings and itineraries within Australian water, but what has changed so far? How are cruise lines confident their protocols are safe and what's been the journey to reach this success.  
Various responses from cruise lines
MSC was definitely the first major cruise line to resume sailing in August 2020, and has successfully carried over 50,000 guests since. Costa followed in early in September 2020, resuming sailing with their ships Costa Deliziosa and Diadema.  
The implementation of new health and safety protocols on these smaller ships was a demonstration cruising can return to business. The efforts made by Costa and MSC just need to be scaled. Let's look at what's been taken care of so far, what new safety measures have been considered, what we've learnt, what's new about cruising and what has led to cruising being considered safe before flying cross-nationally.  
So what do the experts have to say?
 Bari Golin-Blaugrund from Cruise Line International Association CLIA said the cruise line industry has received large-scale health support and guidance from international, national and regional health authorities and medical specialist in regards to onboard and onshore Covid-19 health protocols. This kind of support wasn't available before.  
Cruise lines have made strong agreements with national & port authorities and are maintaining open communication to avoid anchorage denial, which was common at the beginning of the pandemic. Instead, pre-set quarantine responses and fast disembarkation have been implemented. Cruise lines can now handle unexpected medical cases, carry out unscheduled covid testing and have the infrastructure to quarantine any guests if required. 
What happened last year and what did cruise lines learn from it?
An overseas passenger was tested positive onboard with Paul Gauguin in August 2020. The cruise line stopped its French Polynesia sailing on the spot and carried out Covid tests for onboard guests and staff. While the positive passenger and companion were kept in a special cabin onboard before disembarkation to a hotel, all other guests were hosted in a hotel in Papeete, for a 7-day self-quarantine, followed by new testings. Staff were quarantined on board for the same time period and were tested again afterwards. There were no cases reported since then and the cruise line was able to continue to sailing as normal.  
UnCruise adventures first attempt to set sail in August 2020 wasn't too successful either. A passenger tested positive without showing any symptoms. At the time, the other passengers were self-quarantined onboard while the positive passenger quarantined in a special cabin. Then passengers were transferred to a hotel in Juneau, less than a day later, to wait for negative tests and be cleared to return home safely. However, the cruise line still canceled the rest of its sailing season.  
Hurtigruten's sailing was more complicated compared to the other cruise lines. 70 passengers and staff tested positive onboard. Hurtigruten failed to inform all passengers in a quick manner, and even allowed some to leave the ship and travel home. Norwegian authorities suspended Hurtigruten's sailing until this year.  
The best thing for Paul Gauguin and Uncruise Adventures is there was no community transmission. Golin-Blaugrund from CLIA stated that it is very beneficial to work closely with local authorities and absolutely follow all the health procedures strictly step by step. Being transparent and fast communication seems to work very well.  
Moving forward  
Cruise lines are resuming sailing again in the US when the Centers for Disease Control and Prevention, members of CLIA and all cruisers agree it is the right time and safe enough to sail.  
Ken Muskat, EVP and Chief Operating Officer of MSC Cruises USA mentioned it is proved that implementing new protocols created a safe bubble for MSC Grandiosa which led to her successful restart of sailing.  
Cruise line's health procedures will continue to improve, as the covid-19 science and medical strategies evolve. McDaniel says it was challenging at the beginning, but we have always been working to discover what works with the adjusted and up-to-dated health procedure, to keep us safe and recognise the areas which need to be improved.