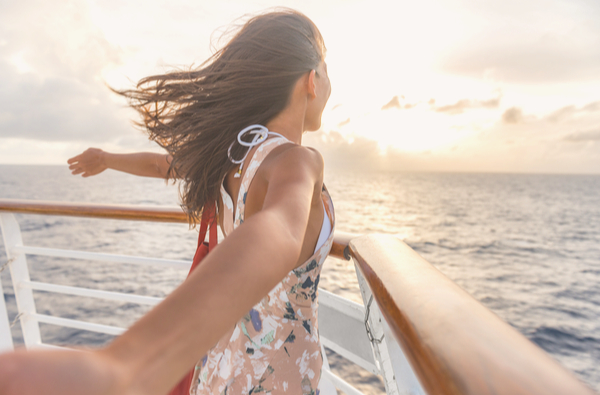 ---
Future Cruise Credit: Getting the most value
---
Future Cruise Credit: Top tips

Cruise lines have been issuing fantastic deals on Future Cruise Credits to compensate for cruise cancellations. Now that you have a Future Cruise Credit, how do you get the best value? Here at myFCC, we're going to give you some tips on how to make the most of it and really maximise its value.

Flexibility: Have the flexibility to reschedule your cruise for an undetermined date in the future, a Future Cruise Credit could be a good way to get additional value out of your trip. If you are open on dates you are more likely to get the best price on the base fare of a longer cruise or a better itinerary.

Know your cabin categories: As the Future Cruise Credit covers your base fare you may have the opportunity to upgrade your cabin at a very good rate. Secure a balcony or higher category cabin, close to stairs and elevators, or on a higher deck so you can enjoy the fresh air and the great view along with extra balcony space. Be as close as possible to the café if that's what you prefer. Depending on the price, mini-suites or concierge level cabins that offer more space or access to a concierge lounge and private restaurant, also offer some amazing luxury, such as in-cabin amenities and facilities and when you spread the additional costs over 7 nights, you know you are getting great value for the extra luxury.

Book as far out as possible: It's a popular myth that booking right before sailing can get you better pricing. We always suggest booking early, in order to handpick and secure the cabin you want at a flexible rate. Should a better value promotion occur you may still be able to make a change.

Use a professional Cruise Specialist: Cruise Specialist have inside knowledge, personal experience and exclusive resources to guide you to the best ships, cabins, views, itineraries, seasonal specials, beverage & dining packages and time of the year to sail. Your Cruise Specialist is your personal advocate from start to finish and they save you time by monitoring your reservation to take advantage of new promotion, upgrade and perks to stretch your cruise budget.

Multiple Itineraries: If your new itinerary base rate is cheaper than the value of your Future Cruise Credit (because you have followed our tips) go ahead and ask us to use your credit for a second cruise. Every cruise line has different terms, but if you get the opportunity, this is the time to book ahead and secure as many bucket list dreams as you can fit.