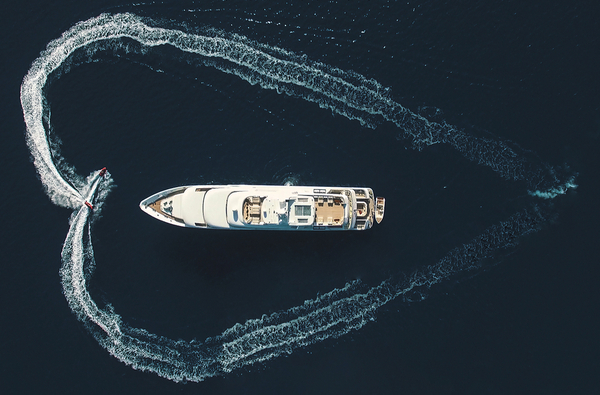 ---
Future Cruise Credit vs Refund
---
Should I take a Future Cruise Credit or just ask for a refund? While there has been a lot of debate amongst the cruise communities on whether people should choose to opt for a Future Cruise Credit or a cash refund, here at myFCC, we've gathered some information to assist you with your decision.
Future Cruise Credit
More value and an extended booking window
Many Cruise Lines are offering generous Future Cruise Credits (up to 200% of the original cruise fare), which you can use to book another itinerary up to 2022, along with additional onboard credit.
Upgrade your cabin or sail for longer
There are some incredible deals available, using your Future Cruise Credit towards a cruise that has a lower value than your Future Cruise Credit can give you the opportunity to upgrade your cabin, look at a more exotic destination (which tends to be more expensive and lengthier), or even extend your sailing from 4 nights to 7 or 10.
Bring a guest or more!
Some Cruise Lines let you use some of the credit and carry forward the remaining credit for a second cabin or another booking.
Support tourism
It doesn't matter how many times you have enjoyed a cruise there is no experience like it. By claiming a Future Cruise Credit instead of a refund, you'll be supporting the Cruise Lines and the travel & tourism industry so they can keep operating and taking you to amazing places.
You can't get a refund
Sometimes this is your only option. If you booked using gift cards or a loyalty currency such as points you simply cannot get a cash refund, take advantage of your Future Cruise Credit to get real value for money.
Taxes and fees are refunded anyway
Most Cruise Lines refund you your government taxes and port fees, prepaid gratuities and mostly even activities booked onboard such as spa treatments or shore excursions. This way, you can redeem your credit towards the cruise fare of your next booking and use the refund towards these variables.
Book straight away
It's good to check the specific terms of your Future Cruise Credit with your Cruise Lines, however, most Cruise Lines give you the option to secure your booking before your credit is loaded into your account, by placing a deposit and the Future Cruise Credit will be applied later.
Refund
Cash In hand
Getting a refund means cash value back into your pocket, however, be careful, you could be waiting up to 90 days for your refund and missing out on fantastic booking opportunities.
Paying the deposit
Selected Cruise Lines still require a cash deposit towards the cruise before applying your Future cruise credit, so depending on your situation at the time, you may want to request a refund to use that money towards your future cruise booking deposit.
Multiple bookings
If you have multiple cruises booked that are being affected by the cancellations, you may want to claim a Future Cruise Credit for one and a cash refund for another.
Unsure about booking again
If you're a first-time cruiser, you may not be certain about taking a cruise in the future. No doubt you will book your dream cruise eventually, but you might want to wait a couple of years before making that decision again. In that case, requesting a refund is a better solution, your Future Cruise Credit will only be valid for up to two years after you received it (this varies per cruise line).
What do we think?
If you have joined the cruising world, it doesn't matter whether you are a first-time cruiser or a regular cruiser, nothing beats the departure cruise party, while enjoying a glass of your favourite beverage and waiting for the exciting moment when the ship starts to sail and the horn goes off announcing to the world you're about to sail into a holiday of a lifetime! Making new memories and exploring a different port, while being completely spoiled with the amenities of your preferred cruise really is amazing!
Although your original dream holiday may have been disrupted, by claiming a Future Cruise Credit, you have an incredible opportunity to get fantastic value for your hard-earned money, and use this time to plan your next holiday! You can choose an upgraded cabin, extend your sailing adding extra nights or really spoil yourself and your loved ones by bringing them along.
Let us ensure you get the best value and give you the best planning and booking consultation for a dream holiday of a lifetime, completely stress-free!