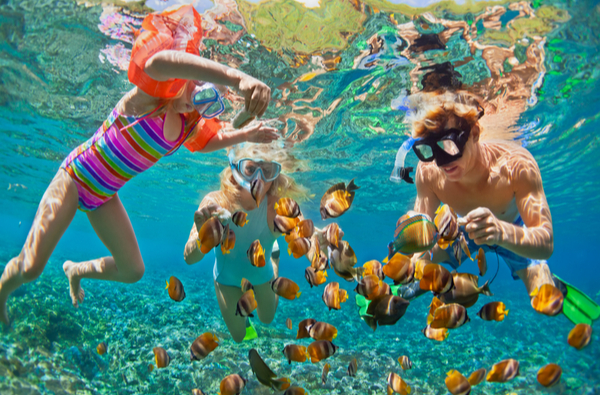 ---
Explained: Future Cruise Credit vs Onboard Credit
---
Here at myFCC, we want to explain the difference between both credits. We found that our customers are asking more and more about the difference between the two, especially as Cruise Lines have so many incredible deals rights now!
What is it?
A Future Cruise Credit is essentially a voucher for future travel. It has a monetary amount associated with it, and it is provided instead of a refund.
With each cruise line's form of credit comes its stipulations on when and how to use it. It is important to remember that a Future Cruise Credit is always issued under the passenger name and can not be gifted or passed on.
A Future Cruise Credit will often be applied and redeemable on future bookings.
How can you get them?
A Future Cruise Credit is almost always a compensation due to a cancelled, interrupted or rebooked cruise.
If the cruise you booked with future cruise credit is cancelled, the full amount may again be refunded in the form of a Future Cruise Credit, and the expiration dates will likely be adjusted accordingly
Cruise lines will often issue Future Cruise Credit as compensation for a complaint or bad experience.
What does it cover?
A Future Cruise Credit may be used towards the base cruise fare of any future cruise. It can be used towards a new sailing you book, or any existing sailing you have previously booked.
What does Future Cruise Credit Not Cover?
Depending on the Cruise Line, a Future Cruise Credit will likely not cover future charges such as:
Port taxes and fees
Initial deposits
Prepaid gratuities
Shore excursions
Onboard spending
Onboard Credit
What is it?
Onboard credit commonly abbreviated as "OBC" can be thought of as a gift card for a specific cruise - money that you can use to spend on your sailing. You can normally also pass this credit on to your guests or gift it to another guest.
OBC will usually be applied and redeemable on a sailing.
How can you get them?
Travel agents will often give you an amount to use as a reward for booking with them. Other Cruise Lines will also issue OBC as a booking incentive for certain sailings. Another way you may receive an Onboard Credit is directly from the Cruise Line, while onboard, as a gesture of goodwill to make up for any expected inconveniences or unwanted disruption. 
What does it cover?
OBC will often cover any number of cost onboard a ship! It essentially goes on your onboard account and the credit will be deducted. Here are some of the main services it covers
Spa services, such as massages or haircuts
Alcoholic drinks including your beverage package
Specialty dining
Shore excursions
Onboard activities
Onboard retail purchases
WiFi or internet charges
Quick note most cruise lines now accept OBC to cover gratuities, but this does vary between cruise lines.
What does Onboard Credit Not Cover?
The Onboard credit does not cover a future sailing or the cost of a cruise, but it will have you covered on board!