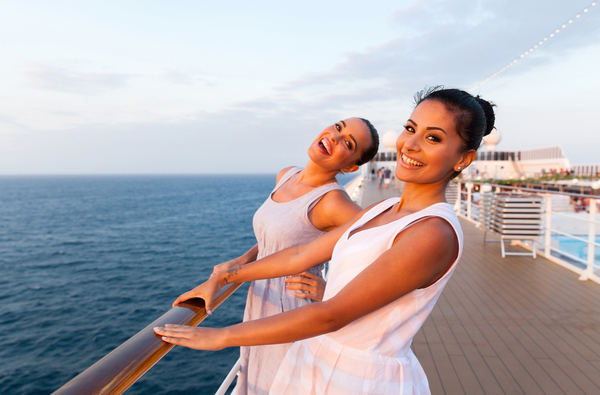 ---
Cruise Line Gift Future Cruise Credit
---
Cruise line gift FCC
A Future Cruise Credit is essentially a voucher provided by the cruise line to a passenger. Future Cruise Credits are issued for various reasons, and the amount varies. Right now, many people are receiving Future Cruise Credits because the cruises they were supposed to sail on were cancelled.
The amount of Future Cruise Credit that a cruise passenger qualifies for is calculated on the base fare that you paid, less any taxes, fees, upgrades or additional purchases like excursions.
It's important to note that Future Cruise Credits are not the same as onboard credits. Whereas onboard credits can be used for just about anything you can think of, Future Cruise Credits are specifically designed to be used toward your cruise fare.
Under normal circumstances, Future Cruise Credits become available almost immediately. But right now, given the state of flux, everything is in, it can take several weeks for them to actually be credited to a person's account.
When Do Cruise Lines Give Future Cruise Credits?
Future Cruise Credits are issued by the cruise lines when a trip is cancelled. But they might also be given if your trip is impacted in a major way. One example is if several ports on an itinerary are skipped, a full or partial credit might be given. Exactly how much your Future Cruise Credit will be can vary. Sometimes, it might be for the entire cost of your cruise. Occasionally, it might even be for more than the price you paid. Another example, if a cruise is cancelled at the last minute, a cruise line might want to offer a 150% Future Cruise Credit as a "make good."
Typically, they are issued for the same amount as the cruise fare paid per person or for a specified amount per person in a cabin. For example, let's say you are cruising with three people in a stateroom and your sailing is cancelled, through no fault of your own, by the cruise line. If your cruise fare was £699 for the first person, £699 for the second, and then £99 for the third person, you each would receive a Future Cruise Credit of those same amounts. 
Note, this is not the total amount paid for your cruise as that would have included taxes and possibly prepaid gratuities. The Future Cruise Credit is solely equal to your cruise fare. Future Cruise Credits are issued to a named individual and are not transferrable. So in the case cited above, since it's likely that one person made the reservation for everyone in the room, the Future Cruise Credit would likely be issued in their name. In the event of a cancellation or an extreme weather event, port fees and taxes are generally refunded back to the original form of payment.
Differences in Cruise Fare
The odds are good that when you go to book a new cruise, you won't find something that is priced exactly the same. If the price of the new cruise is higher than the amount of the Future Cruise Credit you have to apply, you'll need to pay the difference. If the price of the new cruise booked is lower, then the regulations will vary depending on the cruise line.
For some cruise lines, any average of Future Cruise Credit money can be applied as onboard credits but ONLY up to £500 maximum. Anything beyond that amount will be forfeited to the cruise lines and is not refundable nor can it be split up to use on another voyage.
The way to avoid leaving money on the table is perhaps to consider a cabin upgrade and book an ocean view instead of inside or a balcony instead of an ocean view.
Important Things to Be Aware Of
In most cases, a Future Cruise Credit is only redeemable for the cruise fare portion of a future booking. The credit will also come with an expiration date. It's very important to read the fine print to see if that expiration date applies to when the trip must be booked or sailed by.
They also are usually brand specific. 
The Future Cruise Credit cannot be used to satisfy the deposit required by most cruise lines. There will need to be new deposit money put onto the booking to satisfy the amount of the deposit and then the Future Cruise Credit will be placed on the booking to be applied towards the balance of the cruise fare costs.