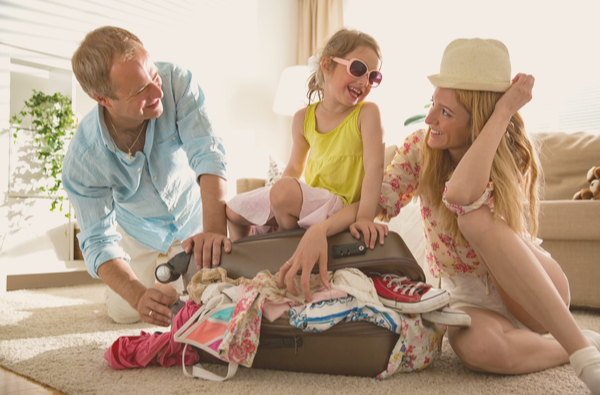 ---
Cruising 101: What to pack
---
Cruise pack-lists for pros
Packing for any vacation can sometimes be tricky, packing for a cruise holiday going to different destinations, with so many activities and different scenarios can be challenging so, here at my Future Cruise Credit we want to give you some advice
Documents and essentials: Be sure to pack your passport and travel documents, essential medicines, wallet, change of clothes, valuables and breakables in your carry-on bag so you can access these items easily.
Electronics: For items requiring an electronic outlet, such as hair dryers or cell phone chargers, note that most cabins are equipped with U.S standard 110-volt outlets. Some cabins are also equipped with European standard 220-volt outlets, too, however, a good investment is a world travel adapter, it can be used in any plug from any country.
Everyday clothing: Knowing what clothing to pack for a cruise can be confusing, but, as long as you're comfortable and relaxed that's all that matters. Pack with both your destination's climate and the cruise ship's dress code in mind. Remember to pack for any excursions too; packing comfortable walking shoes and a sweater is a good idea. Also, don't worry, hairdryers and bath products are available in all staterooms. Irons are available on request, and laundry and dry-cleaning services are available too. Cruise lines also provide beach towels for you to use while in port.
Formal clothing: If your ship has formal nights, men should bring a dark suit or tuxedo and women should bring a pantsuit or cocktail dress. If you don't own these items, that's okay; most ships have casual dining venues and some ships also have formal wear rental shops.
What to pack for a Cruise in your carry-on luggage?
Among the best tips for cruise packing, there's this: You'll probably have to wait several hours before you can access your stateroom, so keep these items on you to make the most of your time.
Travel documents, like boarding passes, identification, passport
Wallet
Swimsuit
Change of clothes
Medications
Toiletries
10 things you wouldn't think to pack for on a Cruise but you should!
Power strip: You'll need extra power outlets to charge everyone's electronic devices.
Extra clothes hangers: Most cabins only come with a few, and you'll want to hang all of your formal attire.
Bathroom-door organizer: Cabin bathrooms are small, so hang this on the door to organize toiletries and maximize space.
Bottle of wine: Most cruise lines allow passengers to bring one bottle of wine per person.
Post-it notes: Leave notes for your cabin mates or your steward.
Thermal coffee mug: Skip the small coffee mugs at the buffet and bring your own for maximum caffeine intake.
Refillable water bottles: If you drink a lot of water throughout the day, filling your own water bottle is a must.
Waterproof dry bag: Take this on excursions to keep your electronics nice and dry.
Clothes pegs: The best way to hang wet bathing suits and towels to dry.
Speak to an expert at myFCC and we'll be able to guide you based on the specific destination you're dreaming of sailing to. Also don't forget, we're experts in Future Cruise Credits so we're committed to delivering the best service to set you off on the holiday of a lifetime completely hassle-free.