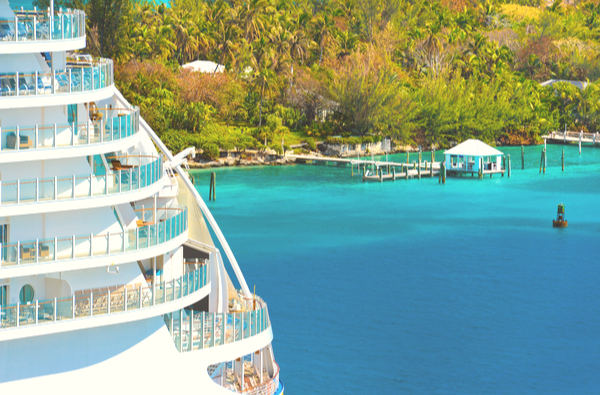 ---
Cruising 101: Cabin Category Mania
---
Cruising 101: Cabin Category Mania
Is an inside cabin enough for me, or will I want to view the ocean from my bedroom? Well, it's definitely based on personal preferences however, especially if you're new to cruising, picking the right cabin can be one of the hardest things to do when planning a cruise holiday. It's not that hard if you know what's what, knowledge is power, right? We're about to give you the power to make your stay as amazing as the entire cruise experience!
Also, when redeeming your Future Cruise Credit, you'll see this covers the base cruise fare only, however, knowing your cabin options makes it better. If you're looking at a cruise which has a lower price than the value of your Future Cruise Credit, you can upgrade your cabin and make the most of your floating oasis.
What are the cabin categories?

There are essentially four different categories of accommodation you can choose from, called staterooms:
Inside cabins
These are generally the smallest cabins onboard. Inside cabins are a great option if you are more interested in spending on extra activities and excursions, these are the most budget-friendly cabins available on ships.
Even though you're not going to have an ocean view, Cruise Lines take a lot of dedication to make these rooms an amazing experience regardless. You could find yourself overlooking onto a promenade, concourse, or even a garden area! Some even have "virtual balconies" that mimic the scenery as if from a balcony cabin, basically your very own digital window to the world!
Oceanview cabins
Slightly larger than inside cabins, ocean view cabins include windows or portholes, and provide a view of the ports visited, wake up and see a different port almost every day!
The natural healthy sunlight shining through the room really makes it an impeccable experience.
Balcony cabins
Balcony cabins feature an exclusive balcony overlooking the sea, a larger space to relax that is all your own. In a balcony, you'll be the first to see the new destination on arrival and even step out and take in the tropical Caribbean air or Alaskan breeze! If you're looking for something a little more on the luxurious side, this is perfect, more space and special room service, what more could you ask for?
Suites
These are the largest and most luxurious cabins onboard. They have windows and usually balconies, and offer the most amenities, often including exclusive butler or concierge services. If you're looking for the crème-de-la-crème private pools, Jacuzzis, areas for the kids or even private dining and pool. If when on land you're the 5-star traveller, this is for you!