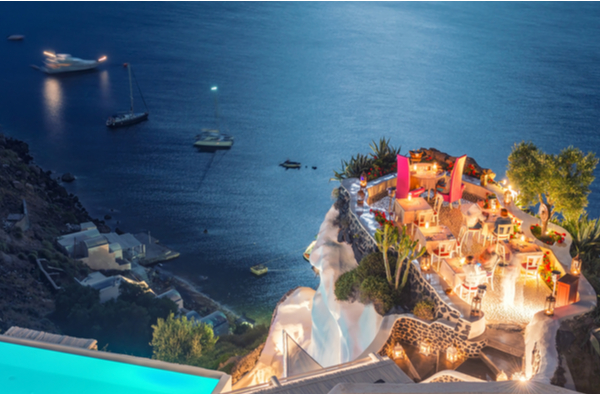 ---
Tips on how to upgrade your cruise
---
Tips on how to upgrade your cruise
The odds are good that when you go to book a new cruise with your Future Cruise Credit, you won't find something that is priced exactly the same. If the price of the new cruise is higher than the amount of the Future Cruise Credit you have to apply, you'll need to pay the difference. If the price of the new voyage booked is lower, then the regulations will vary by the cruise line. For some cruise lines, any overage of Future Cruise Credit money can be applied as onboard credits but ONLY up to £500 maximum. Anything beyond that amount will be forfeited to the cruise lines and is not refundable nor can it be split up to use on another voyage. The way to avoid leaving money on the table is perhaps to consider a cabin upgrade and book an ocean view instead of inside or a balcony instead of an ocean view to get the maximum out of your future cruise credits. While most cruise ships have several cabin classes available and every line's cabins are slightly different, less expensive cabins may seem cupboard-sized with very little floor space, cramped cupboards, generic furnishings and microscopic bathrooms. If you can score a free cabin upgrade, however, you can enjoy the larger space, finer amenities and greater luxury of a higher class cabin. Here are 5 tips on how to get an upgrade.
Book Early in the Off-Season
There are times of the year when cruises are less popular – often right after the first of the year or after busy holiday periods – not only are cruise rates lower, but upgrades are also more possible because ships are not sold out as frequently. If you booked your cruise holiday early, you may be upgraded for free closer to the sailing date as the cruise line opts to open up more inexpensive cabins to encourage more sales. Because you were already booked, you'll be first in line to be upgraded to a more expensive type of cabin at no charge (fingers crossed).
Book Guaranteed Cabin
You may be able to upgrade a cruise cabin after purchase. When you book a "guarantee" cabin it means you will receive the category you requested (such as ocean view, balcony etc..), but you will not be assigned a cabin until shortly before departure. If the category becomes full, you may be upgraded for free. There is no guarantee so only book a guaranteed cabin you would be comfortable with.
Be a Frequent Cruiser
All cruise lines have loyalty programs and reward their more active and regular members. There is also no guarantee that just cruising often will result in an upgrade every time, but the odds are much higher. Complimentary upgrades are generally reserved for those in the high levels of the loyalty program.
Sail in Off-Peak Periods
Although cruise ships tend to sell out during peak cruising periods, they often will have some unsold cabins during off-peak times. Those unsold cabins can be available for low-cost or free upgrades if the cruise line decreases fares to increase their bookings. These have to be made prior to you making your last payment.
Loyalty is key
The more loyal you are to a single cruise line, the more recognition you will build up as a past passenger and the easier it will be to be considered for a free cabin upgrade. As a past passenger, you will also have access to exclusive deals that may involve built-in upgrades, such as paying for an oceanview cabin but the sale automatically upgrades you to a balcony for no extra charge. When the cruise line may be shuffling cabins about in the days prior to sailing, booked passengers with the greatest amount of loyalty are also more likely to get surprise upgrades first.
So what are you waiting for now is the time to treat yourself to a taste of the Suite life!