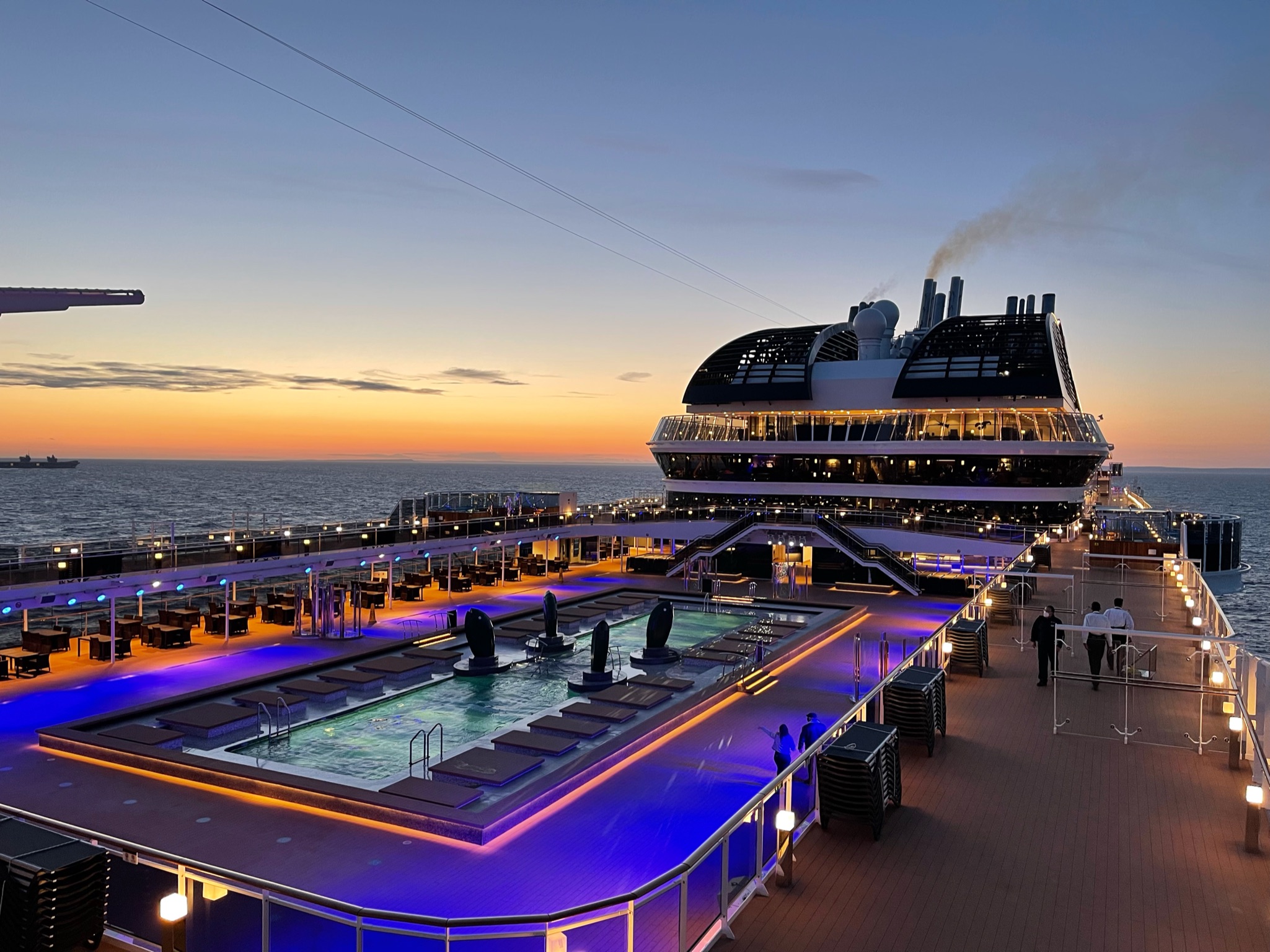 ---
MSC Virtuosa Passengers Interviewed. What onboard guests had to say.
---
MSC Virtuosa first-hand experience, live from passengers onboard.
After setting sail onboard MSC Virtuosa on her inaugural sailing, also the first to set sail in British waters after the cruise suspension, we interviewed a few guests to understand their overall sentiment onboard. Here is what they said... 
Emma, Isle of White 
BLOWN AWAY 
How are you finding the health and safety measures onboard?  
The most surprising element, I could feel normal [...] the ship is so clean. I feel so relaxed and forgot what's happening in the world. 
Ed, London 
CONVENIENT 
Why did you choose a coastal cruise over a local staycation? 
The convenience of taking the train from London (to Southampton) is why (hopping on) a Coastal cruise is so good. And it's less expensive. 
Gail, London 
PRIVATE 
Are you enjoying the experience onboard this ship so far? 
We knew the option of travelling abroad this year was going to be limited and too risky. (So) we feel privileged to be here. It feels exclusive and special. (Like we're) part of a special club. 
Janet & Sarah, Southampton 
IMPRESSED 
What is the most impressive aspect MSC Virtuosa surprised you with? 
My surprising part is how clean (the ship is), and how everybody is so good with their COVID checks. I am really impressed [...]. I think this cruise has more than exceeded my COVID expectations although I was nervous. 
Can I use my Future Cruise Credit on a coastal cruise?
Do you have a Future Cruise Credit Note? Book your next cruise now and receive additional bonuses including hotel & activities credits, plus combine your FCC with an additional promotion to get extra benefits on your next local or worldwide cruise. To register your Future Cruise Credit for extra bonuses and get free expert advice and support simply visit myfuturecruisecredit.com now.