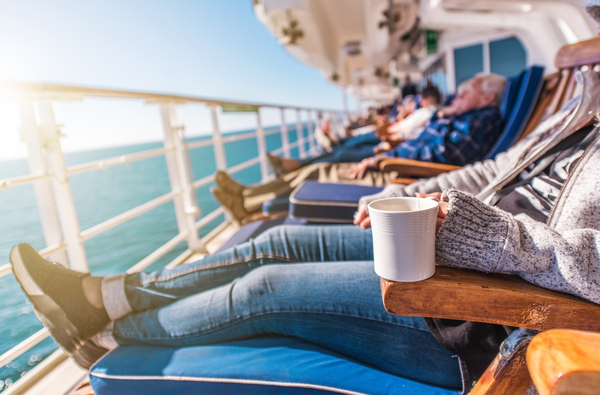 ---
Cruise with Confidence in 2021: Enhanced Health & Safety At Embarkation
---
Embarkation and disembarkation
Prior to stepping onto the ships, cruise lines are making sure that boarding can take place in a safe manner, as well as when disembarking and heading off on shore excursions. Alongside guest screenings, lines will be staggering arrival times to avoid overcrowding. Princess Cruises says guests will be able to choose their preferred slot, while others, including Celestyal Cruises and Royal Caribbean Group lines (Royal Caribbean, Celebrity, Silversea and Azamara), will be providing guests with set boarding times to spread things out. Digital, contact-free check-in is also likely to be commonplace, as will luggage disinfection procedures and self-declaration forms.
Health Screening
Before stepping aboard, cruise lines will check that all guests and crew are well enough to cruise. This includes everything from pre-cruise health questionnaires to contactless temperature checks and additional screening for those most at risk, as well as rapid covid-19 testing where possible. Cruise lines will continue monitoring passengers throughout the cruise- especially their crew- who will undergo regular testing and temperature checks. Anyone who displays flu-like symptoms may be denied entry on board the cruise ship.
Some lines are asking for two tests; Crystal Cruises and Saga Cruises passengers will need to take a Covid test at home as well as at the terminal, while Aurora Expeditions will give everyone a PCR test the day before boarding as well as requiring one taken in their home country.
Guests can also expect screenings and temperature checks to be ubiquitous both before and during the cruise. Virgin Voyages is installing thermal camera technology to monitor temperatures at the terminal and onboard, while Hurtigruten will be carrying out contactless temperature scanning on embarkation and as guests enter the restaurants each mealtime.
Testing and screening will be even more stringent for the crew. Seabourn says its staff will have daily temperature and Covid surveillance checks as well as frequent tests, while Crystal's crew members will be tested before leaving home, at embarkation, and then a third time after a seven-day quarantine on the ship, before they can begin their duties.
Speak to a Future Cruise Credit expert at myFCC to arrange the cruise of a lifetime and book with confidence in knowing your health is taken care of before anything else. We're here to make sure you can make your dream cruise a reality with the reassurance you won't have to worry about anything.