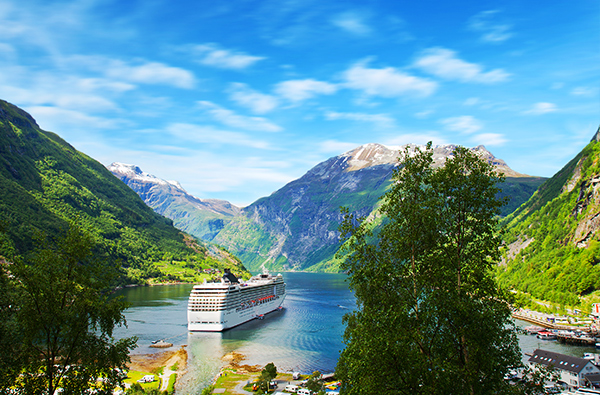 ---
How do cruise lines plan on setting sail again?
---
Just one short year after events that resulted in worldwide travel restrictions and lockdowns, cruise companies are finally preparing for the long-awaited resumption of sailings. Cruising was one of the first travel sectors to completely shut down and since that day cruise lines have been working closely with health and medical authorities to develop hygiene & safety measures.  
So, when do cruise lines plan on resuming their global activity and what are their reassurances in terms of health and safety. It seems as though cruising is looking safer than any other form of travel, let's take a look. 
Royal Caribbean International 
Royal Caribbean International has stated they plan to resume sailing in May. During the downtime, Royal Caribbean has been doing extra health and safety preparations. The preparations include crew member training on new procedures and carrying out a series of sailing simulations following the new precautions. Royal Caribbean is working closely with the Centers for Disease Control and Prevention, and the Healthy Sail Panel to better protect the health of their guests, crew and the communities during the journey. 
Viking Cruise Line  
Viking Cruise Line revealed a comprehensive health and safety program. Robots will sanitize public areas during the night. Guests will have independent air handling units that will not share air with other areas of the ship. Public areas' air will be purified with new short-wavelength ultraviolet lights and high-density filters, expected to kill 99.99% of viruses and bacteria. Completion of the installation of the first full-scale PCR laboratory at sea will allow for extra daily tests for all guests and crew members, if necessary.  
P&O Cruises  
Although P&O Cruises cannot wait to set to sail again, they have implemented a temporary pause on all sailings applicable all the way until June 2021. P&O has made some significant changes to their health and safety procedures and protocols to assure full guest protection onboard their ships while working closely with government and medical and science experts – specialised in health and safety. 
Overall changes to cruising 
Many cruise lines are reducing their onboard capacity and health & safety measures. Entertainment, onboard activities, and shore excursions will still take place but with smaller groups. Venues and public spaces will be frequently cleaned and there will be measures to make sure guests have enough space to keep advised distance at all time. More medical personnel will be available onboard and all the necessary equipment for rapid COVID-19 testing and ventilators will be carried on board, at all times.  
Senior tourism lecturer at the University of Technology Sydney David Beirman, mentioned there is no such thing as full proof when it comes to health, however, the cruise industry has gone the extra mile to bring guest's confidence back. Excitingly, cabins are already selling out fast for cruise itineraries later this year.  
So, if you have a future cruise credit and you're ready to find the cruise of your dreams, you can register free on myfuturecruisecredit.com. Speak to a Future Cruise Credit expert to arrange the cruise of a lifetime and book with confidence in knowing your health is taken care of before anything else. We're here to make sure you can make the most of its value and give you tips and tricks on how to get more too.